My Stubborn Protector
FYI:
I don't believe for one second that this was a 'visitation' dream. It was too odd to be that, but I do feel there are glimmers of truth here. I think it was my own subconscious trying to break through... hence the weirdness in the dream as well as certain things that feel like a 'message/memory' if-you-will.
Also, I believe one of the men in this dream is the same man I've had a dream about before. That dream can be found HERE. It's titled 'Dream about a Spirit.'

(That older dream was the one where there was spirit hovering at the end of my bed, and he had a vivid aura/rainbow colors surrounding him)

.
But now to last night's dream:
In the first part of this dream I was with some people and I think we had just gotten out of a car to go inside some building, or maybe even eat inside some restaurant.

(It was a business of some sort)

. A man was with us. He was tall, slim, and had short black hair. I don't remember seeing his face too well in the dream, but I do remember thinking that he was handsome and reminded me a little bit of Hugh Jackman. However, the shirt that he was wearing took all attention away from that. He was wearing the most ridiculous black sweater that looked like something a kid would wear. It was a black sweater that had a full rainbow stitched on it. On both ends of this rainbow were clouds.

(Just like a kid would draw while coloring)

. It was insanely ridiculous, and in the dream I remember thinking I hope that he realizes how dumb he looks because once people see that sweater they're going to stare/laugh/etc. Thankfully, he thought of that I guess because he pulled on a brown leather jacket over it. He zips it up and we all go inside the building.

(I do think the rainbow is significant because I think it's connected to the dream I listed above; of the man with the aura/rainbow colors surrounding him as he floated at the end of the bed. I think they're the same man. Even the hair color is the same. Also, in both dreams he was annoying me. I just now thought of that, only the annoyance in this last dream was nothing compared to the first dream)

.
The next part I hardly recall. I vaguely remember two women psychics. One of them was talking about how they wanted to use Van Gogh's painting 'Starry Night' on their new business cards or something.
In the final part of my dream I'm with lots of people. I'm trying to sleep underneath a white tent of sorts.

(Just like with my 'tent/battle' dream, it looked more like large sheets were the roof of the tent. Only, this one was HUGE. It seemed to go on forever, so I guess these 'tents' were all connected. It almost seemed as large as an arena)

.
There's a blond man with me, which I assume is Patrick because he immediately made me think of Brad Pitt in the movie 'Troy.' We were both inside this massive, very overcrowded 'tent' and I think I was trying to rest. Patrick was lying down next to me on the ground, on my right hand side, with his back against me. I knew he was only doing his duty, protecting me, but I was extremely IRRITATED with him because he was so literal. He was lying down with me, but he was not leaving me any breathing room at all. I mean this man's back was plastered against me and I absolutely hated that. I'm pretty sure he had his trusted sword in one hand, too, ready to defend me at a second's notice.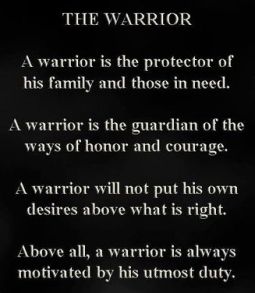 I finally had reached my limit I guess because I start yelling at him.
But then some weirdness crept inside the dream again because I remember thinking that my voice - as I was yelling at him - was being captured on an evp, only my yelling was coming through as opera. Lol!
He's very upset with me; my defiance. It was his duty/purpose to protect me, yet here I was distracting him from doing his job. He becomes so upset with me that he starts retching of all things, right there in the tent… which then infuriates me even more.

(Or maybe he was actually really sick. This was the 1600's after all, and I did have a dream once where he - "Neil" in disguise - was keeping it a secret from me that he was dying)

.
I was so angry that I didn't have even an ounce of sympathy for him. I tell him that I'm going to be losing even more sleep now because I have to clean all that up. I felt like his response to my righteous anger was childish, or like having a dog that's upset.

(Or like I said, maybe was was actually ill and I was just too angry - or sleep deprived - to even ponder that possibility)

.
I knew full well that his feelings and actions towards me were genuine and coming from a loyal and good/dutiful place, but it annoyed me to no end!
Also, I vaguely recall some older man in the dream. I don't think I knew him. He was in his 70's I guess and had balding gray hair. I think he was just a lookie-loo with my meltdown.
Okay, so that was the end of the dream.
When I woke up I decided to jot down notes about the dream, to record here on this blog. After I did that I logged on to Facebook. One of my feeds was someone posting a tarot spread from one of their old sites.
This was the spread: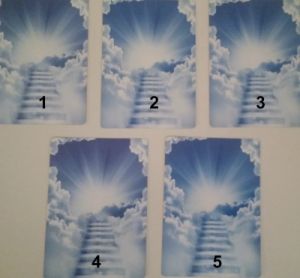 Just for the heck of it, I did it. You had to think of a person that has crossed over, and the card you picked was supposed to be a message from them.
Since I had just had that Patrick dream, I thought of him and then picked a card. The card I chose was #5, and this was the result.
I did find it a little odd that it could have echoed the dream I just had; that his duty/job always came first. Also, it echoes what my mother has said about him before; that he wasn't always one to express his innermost feelings, and that he was likely taught from his youth not to have emotions at all.
I do think Patrick did a lot of his 'talking' through his physical presence/energy, and then his eyes. I absolutely think his silence spoke volumes, or at least to me it did.
I think words were pretty unnecessary.
I just thought of something. There were psychics in that dream, and right after I wrote down notes to the dream I see the FB post from Kristy with the tarot cards. Also, in the dream the psychic lady was talking about wanting to put Van Gogh's 'Starry Night' on those cards. Those cards of hers I knew were either business cards or tarot.
So there was a psychic and tarot cards in my dream, and then that's the first thing I see online after writing down notes to the dream. (A psychic posting a tarot spread). Weird.